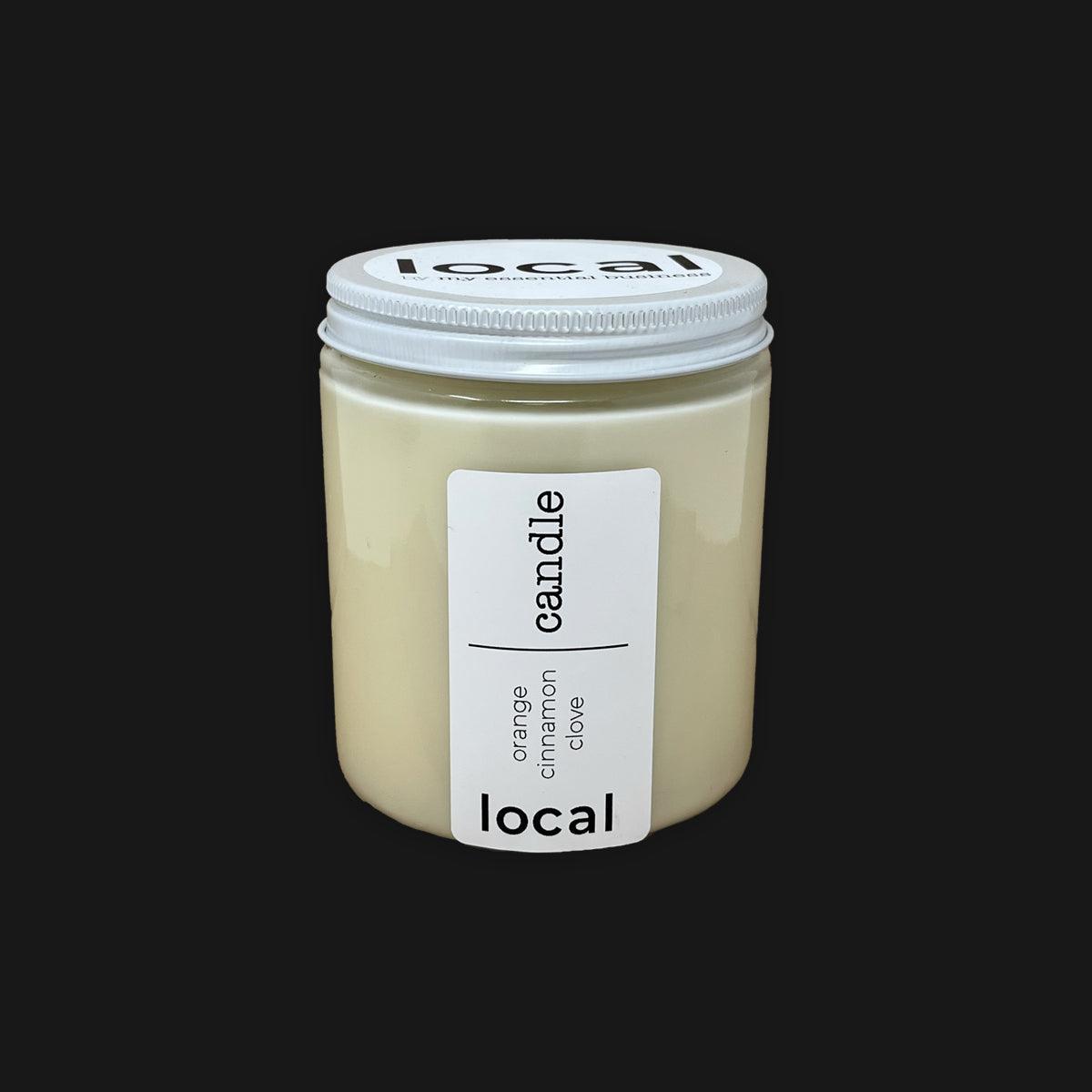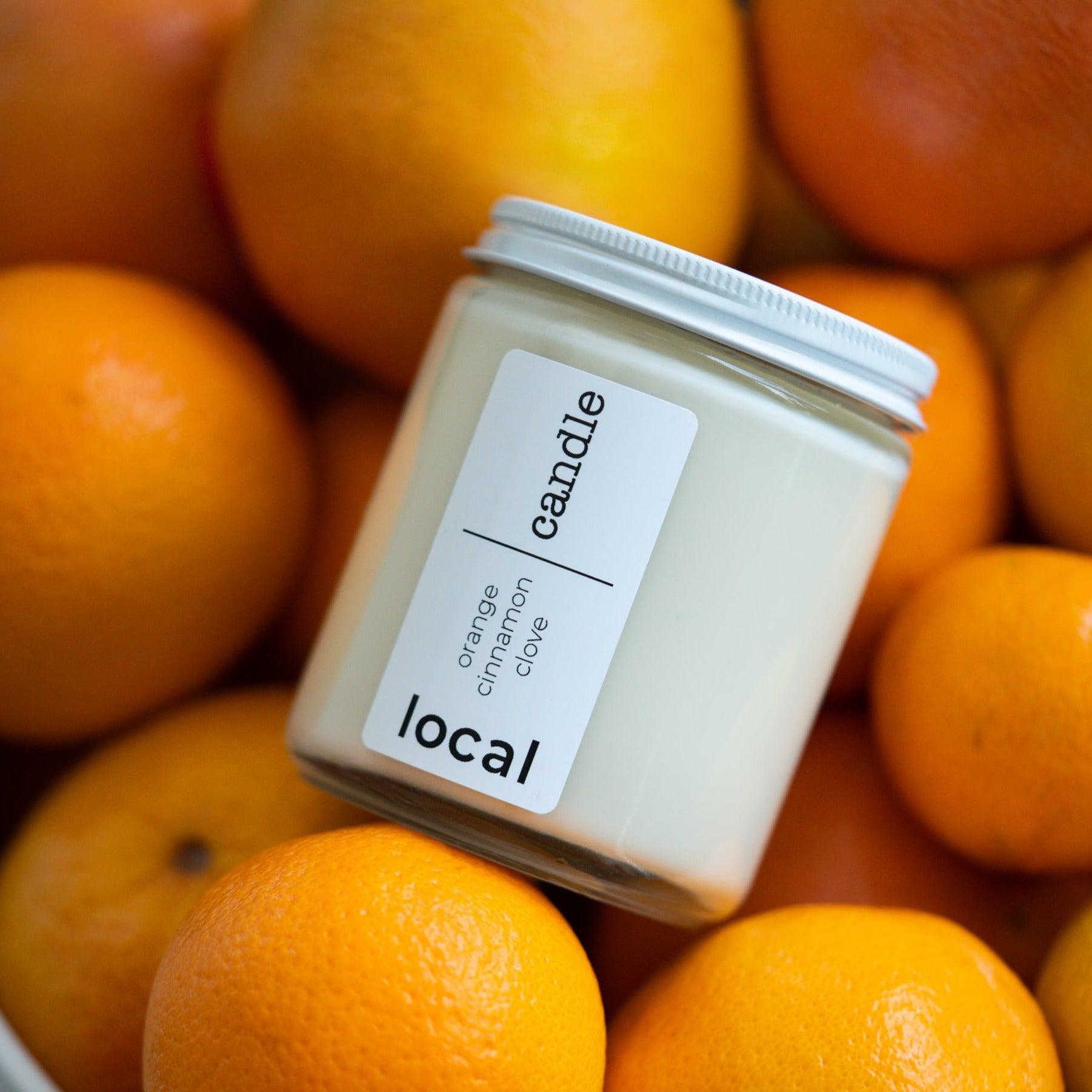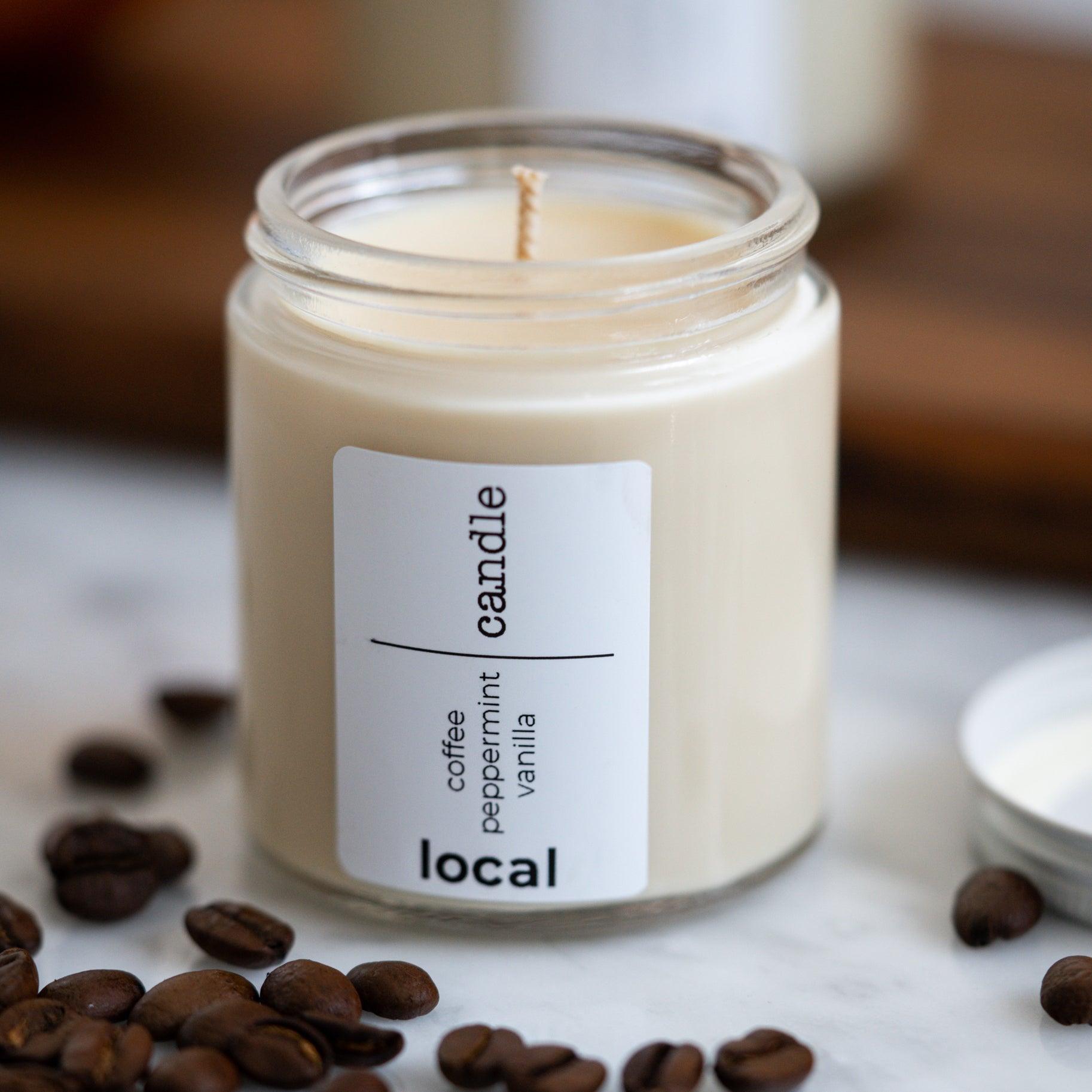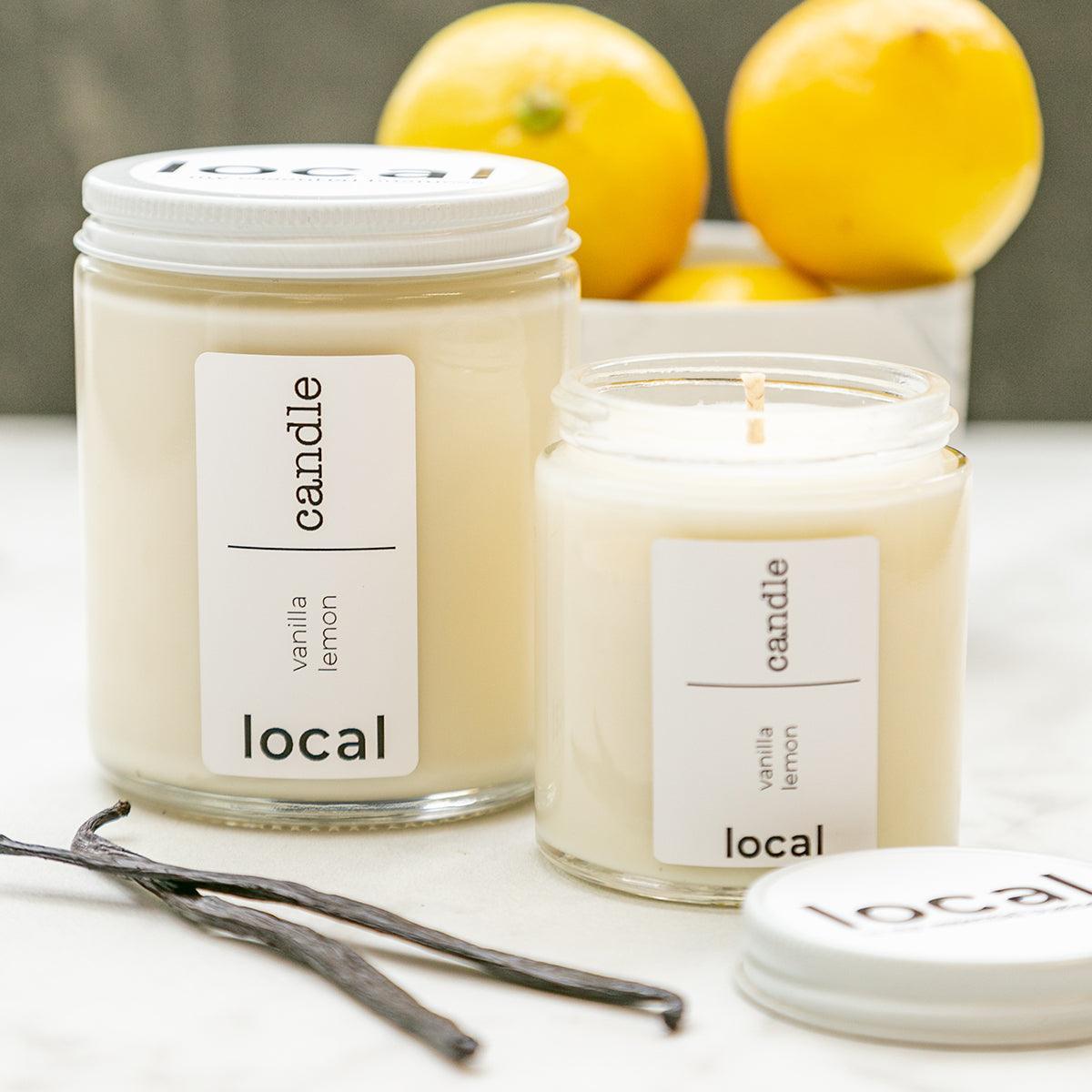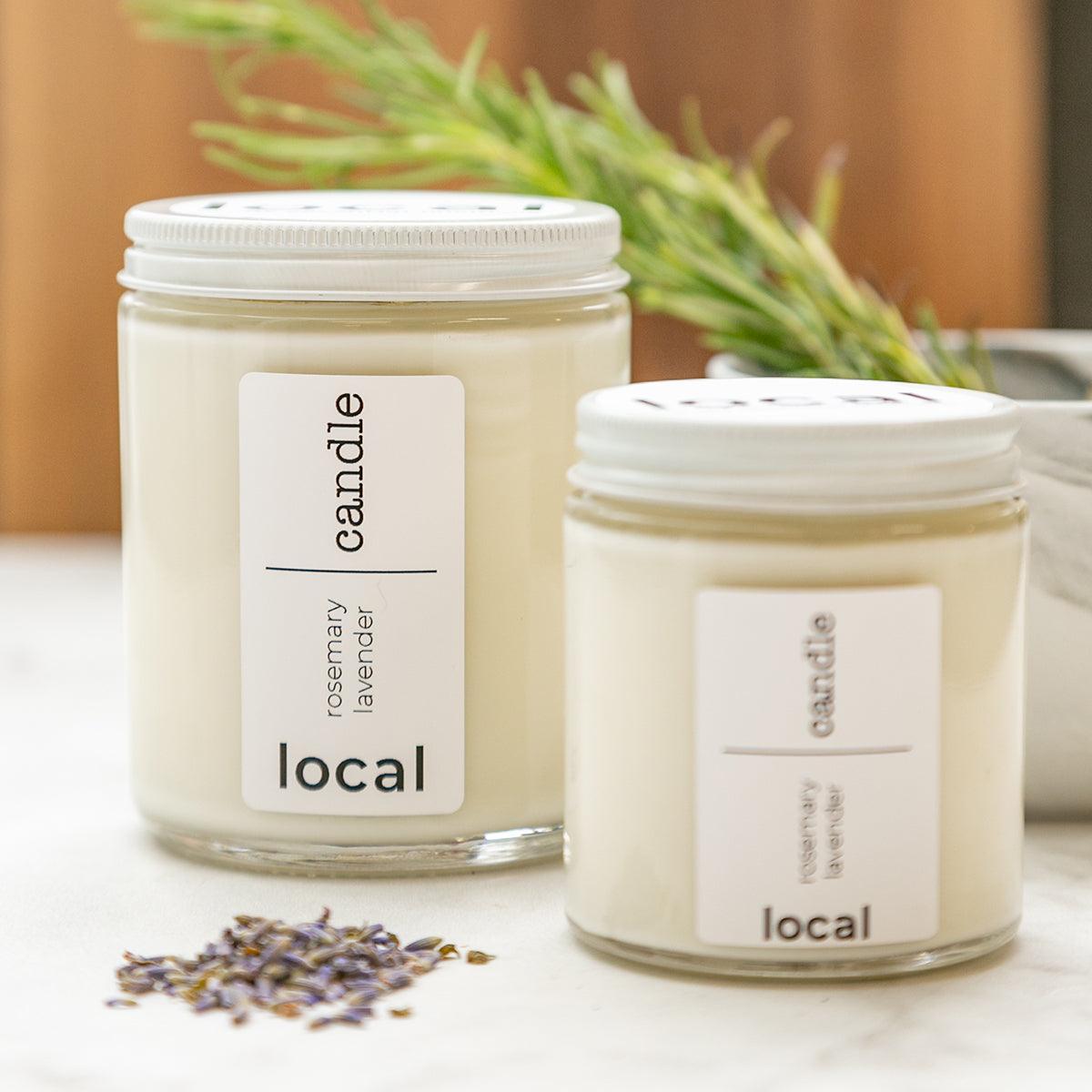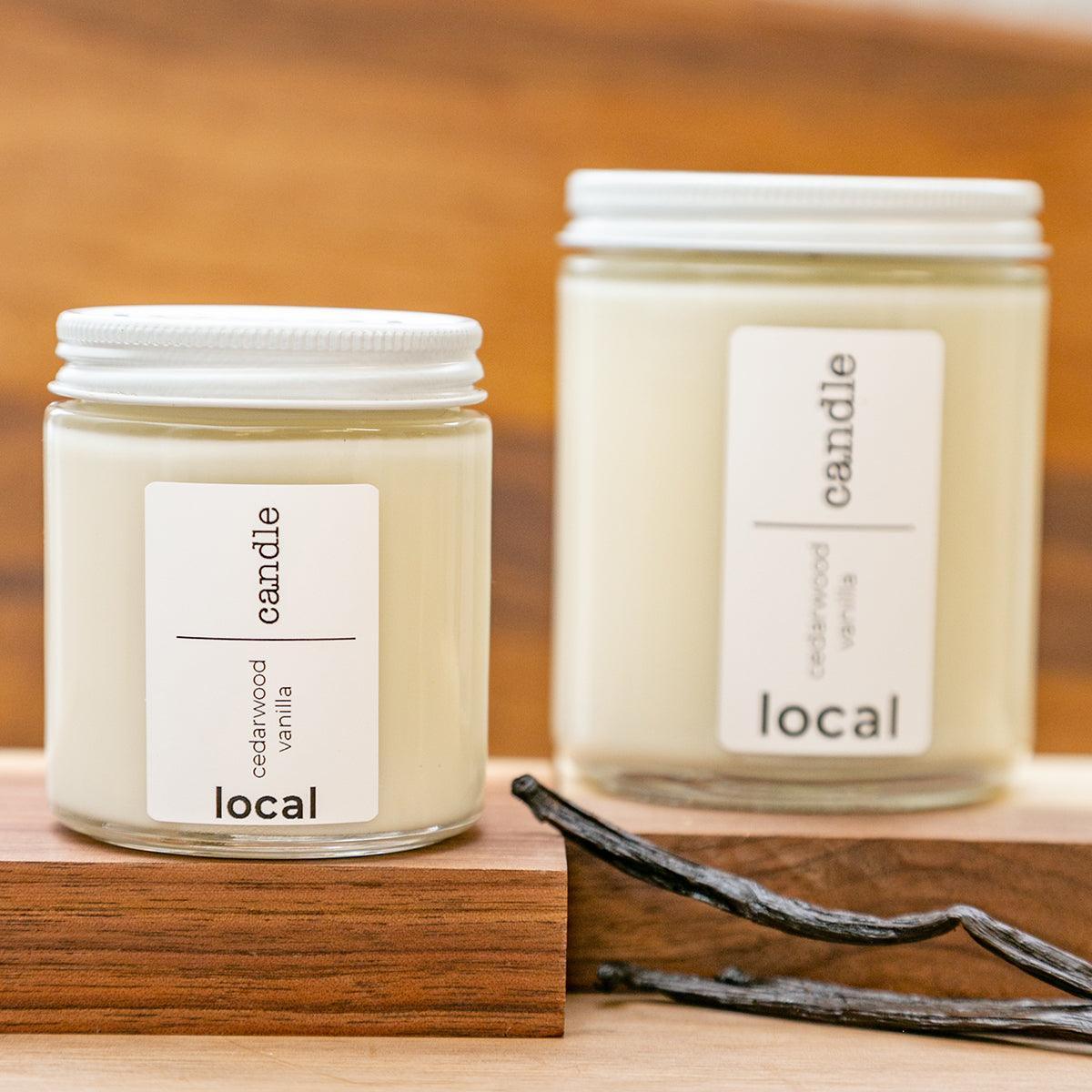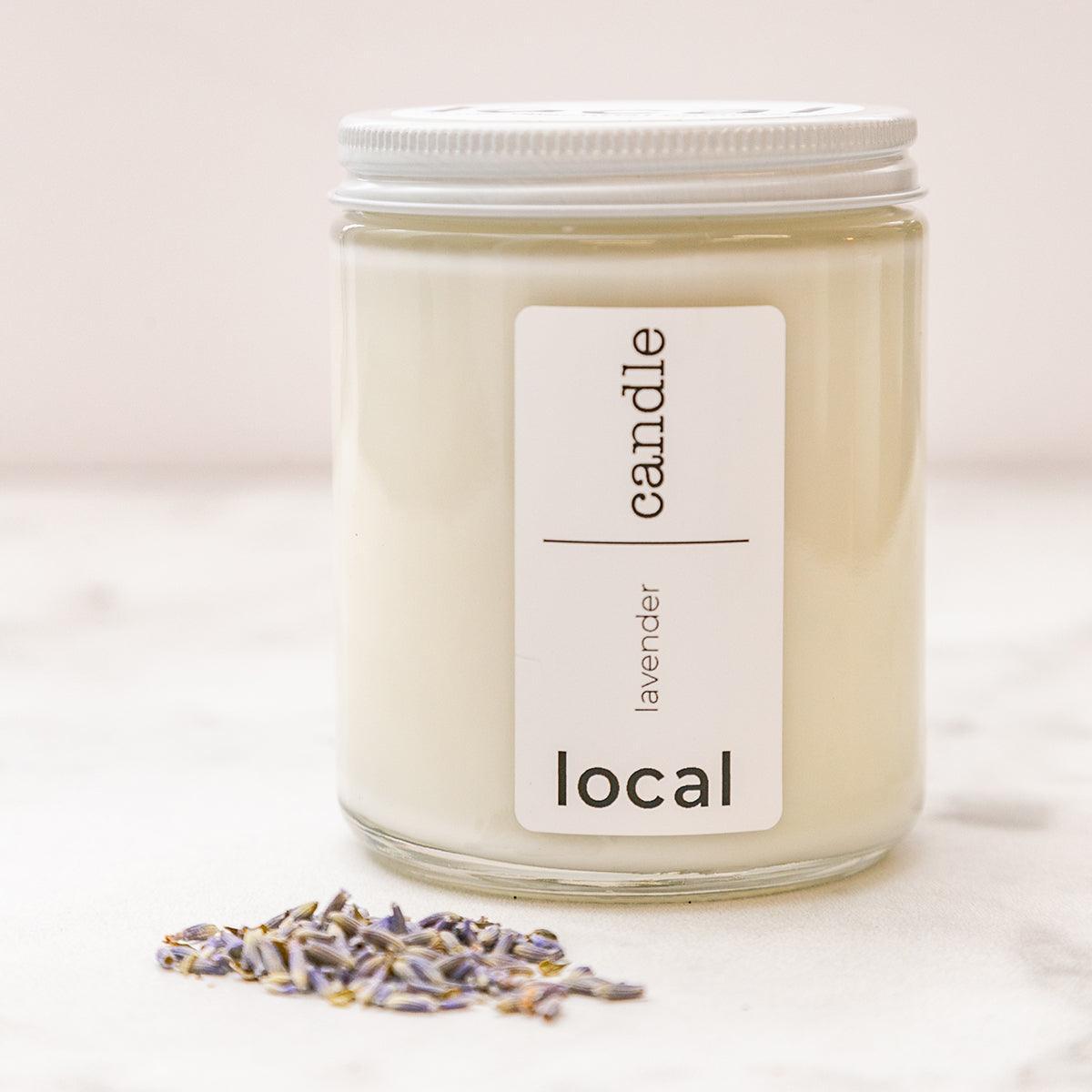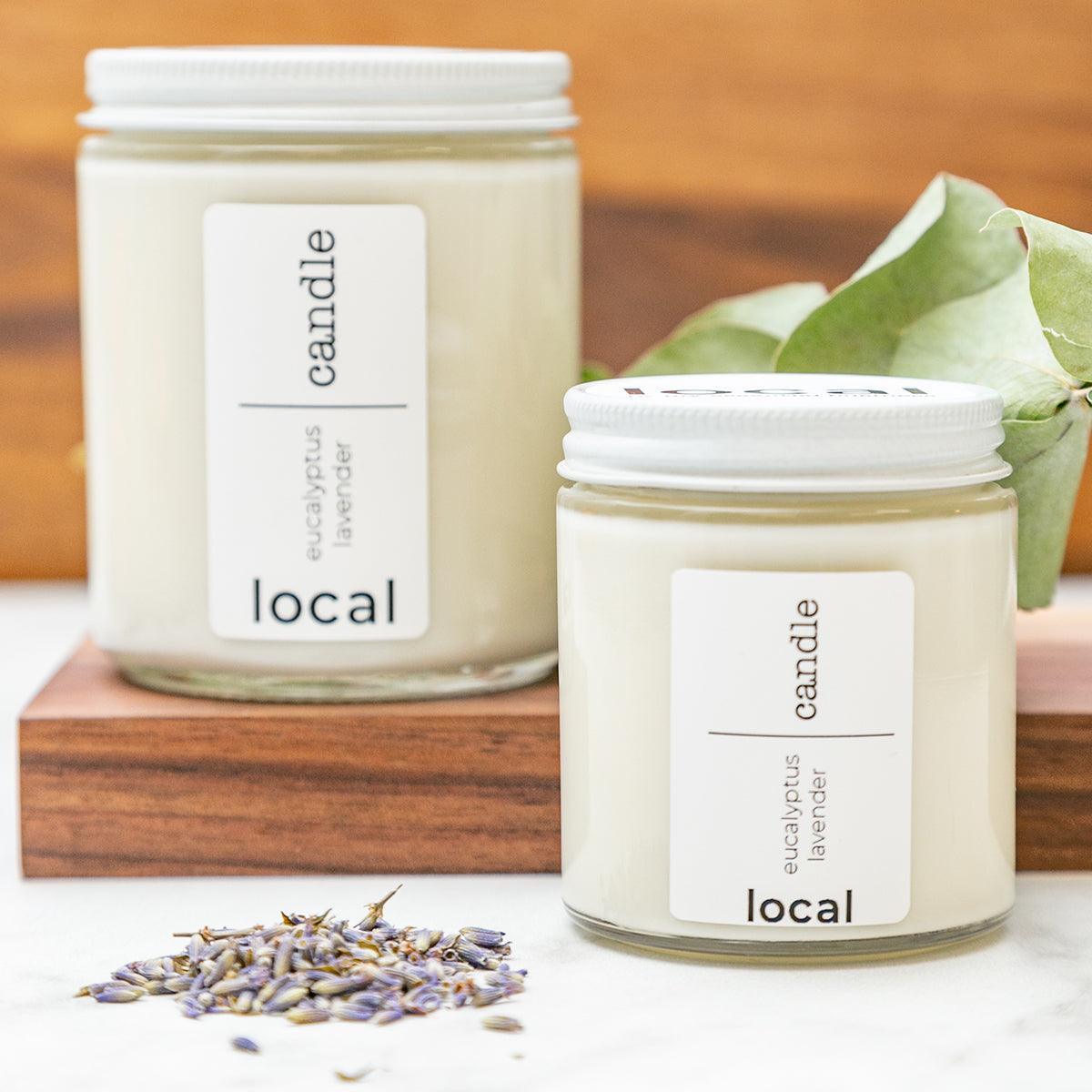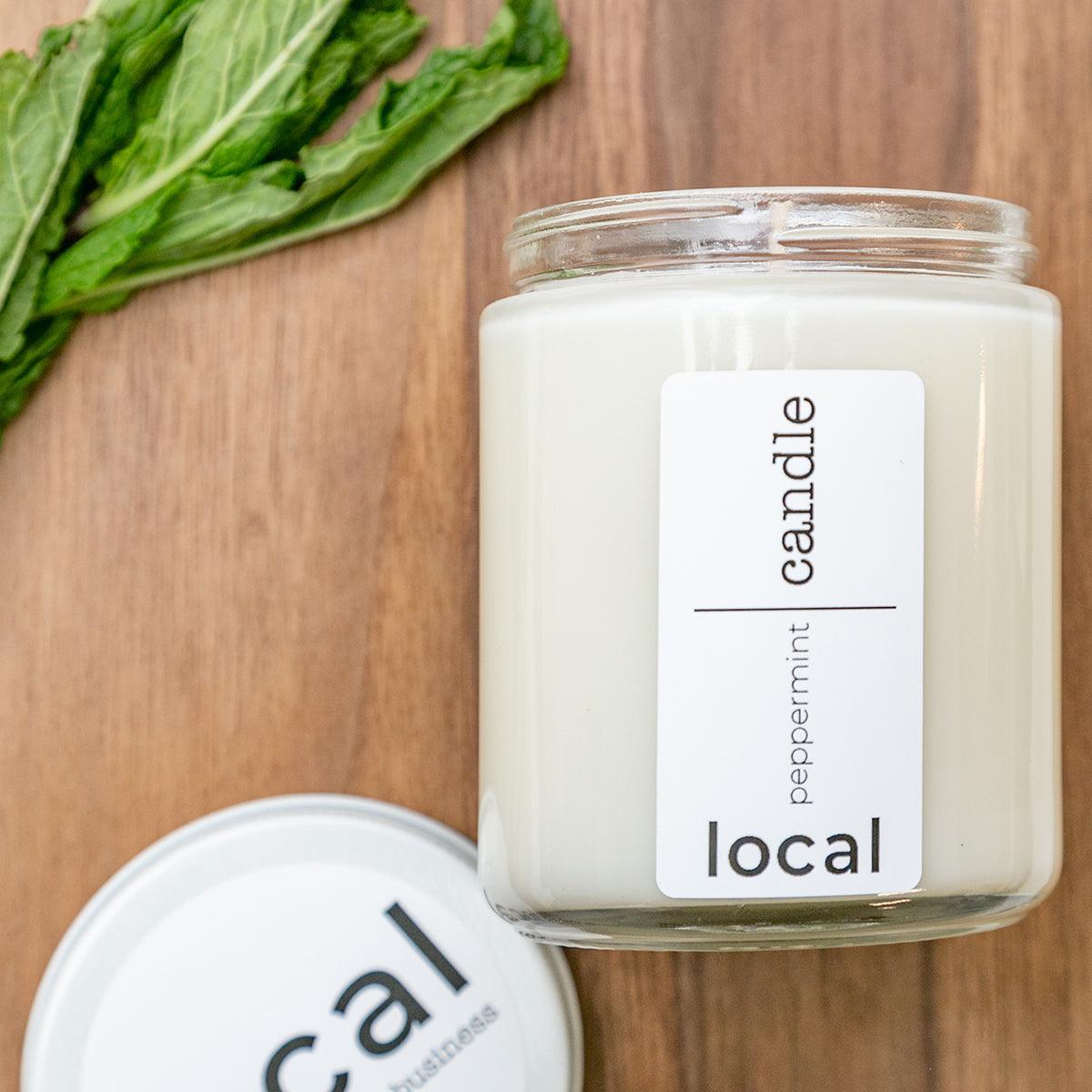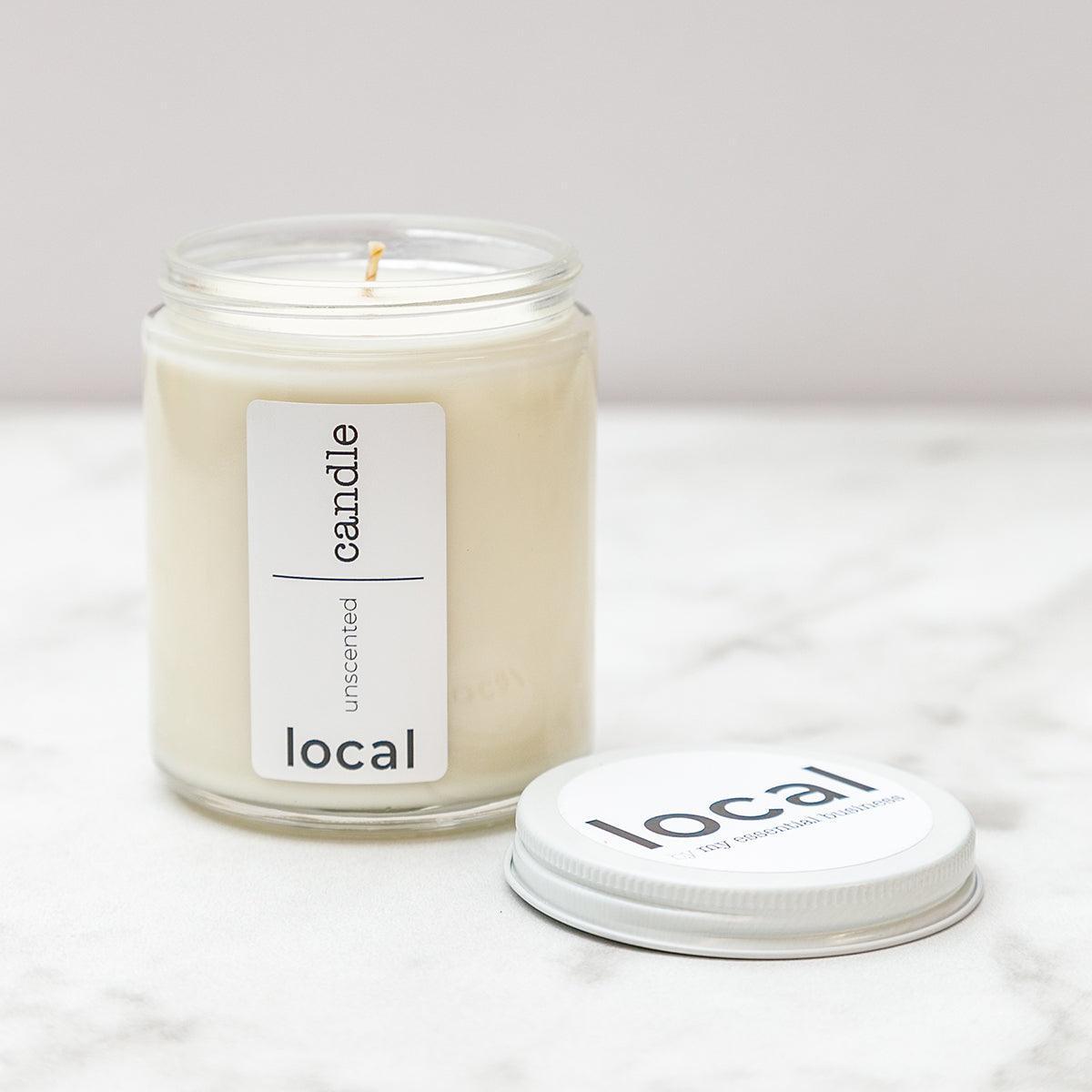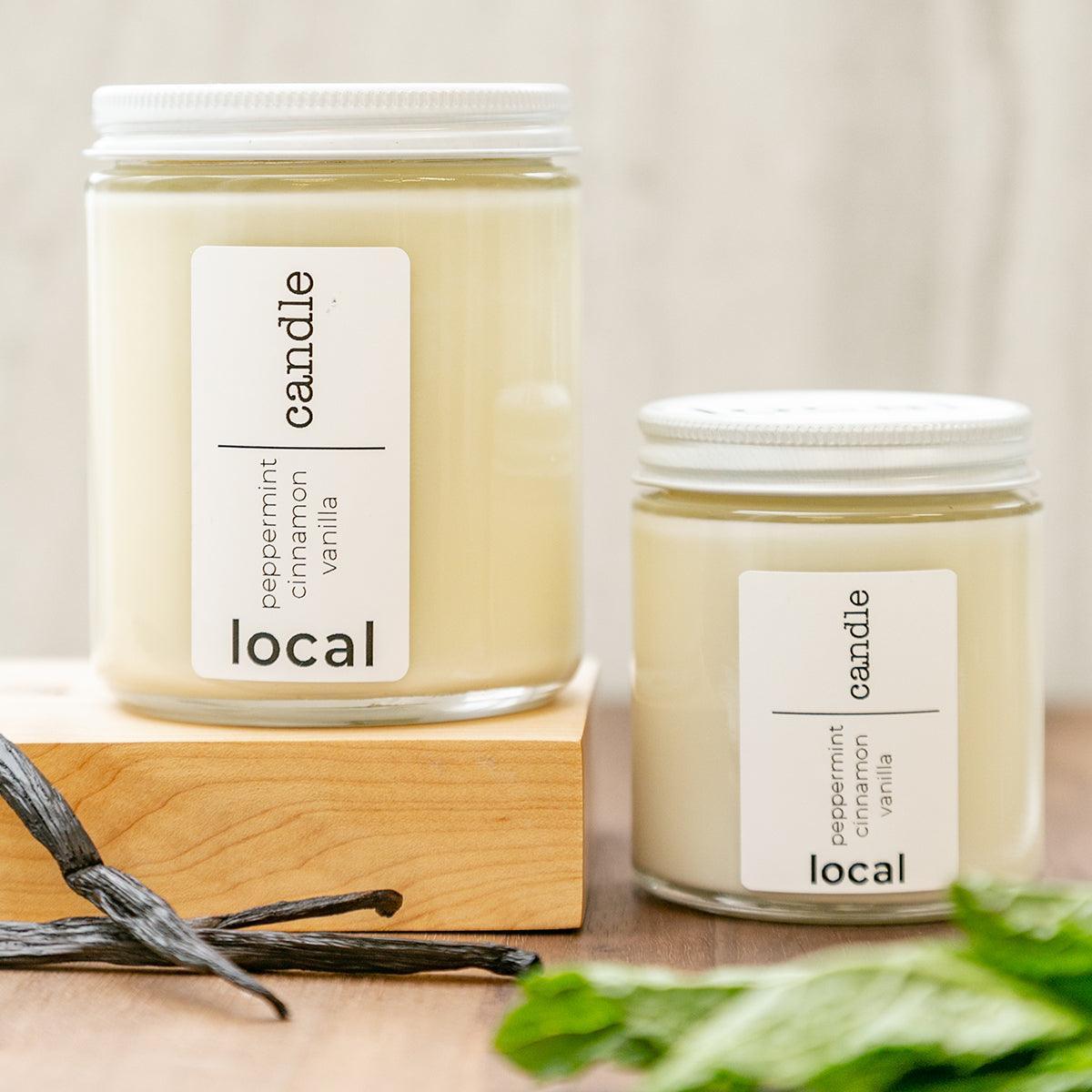 local candle - orange cinnamon clove
Description

how to use

care

size
luxury candles made with essential oils. enjoy soft and subtle scents using only essential oils.
this candle blends the sweet, citrus smell of orange with the warm, spicy scent of cinnamon, and the warm, woody scent of clove.
natural soy wax
essential oils listed on each candle
cotton paper wick (pre-coated in natural wax)
no fragrance oils, no perfumes, no paraffin wax, lead-free wick
warning: to prevent fire, do not leave burning candles unattended. do not place burning candles on or near anything that can catch fire. avoid drafts. keep out of reach of children and pets. do not burn for more than 4 hrs at a time. before each use, trim wick to 1/4". discontinue use when only 1/2" of wax remains.
for best results, let candle wax melt to the edge of the glass, or as close to the edge as possible, before extinguishing. this prevents the candle from tunnelling and means you won't waste any wax.

it's very important to us that we minimize our impact on the environment. when you are finished your candle, scrape out any remaining wax, peel off the labels, wash with soap and warm water, and repurpose your jar.
100g - approx 18 hours of burn time
200g - approx 34 hours of burn time
local candle - orange cinnamon clove
about us

nature in a bottle

at local, we believe in harnessing the power of nature to create our hand & body washes. no synthetic fragrances or harsh chemicals here, just 100% natural essential oils in every drop. experience the purity and potency of grapefruit, lemon, bergamot, sweet orange, rosemary, and lavender. each scent is a reminder of our commitment to natural quality and your wellbeing

planet lovers

we're not just about offering you a luxury hand & body wash - we're about making choices that respect our planet. from our glass bottles to our eco-conscious product curation, our practices reflect our commitment to sustainability. we're dedicated to reducing our carbon footprint and contributing to a cleaner, greener future. when you choose local, you choose to love our earth.

inclusive & local

being canadian means embracing diversity, and that's what local is all about. we're proud to celebrate and support our local canadian brands, particularly those founded by women and the lgbtq2+ community. every product we curate is a testament to our belief in inclusivity, quality, and the power of supporting local. join us as we champion equality and uplift our community.
shipping

fast shipping

we're all about that hustle. orders placed before the clock strikes noon? they're out the door faster than you can say 'sweet orange, rosemary, lavender'. because who likes waiting for their eco-goodies? not us, and certainly not you.

we're toronto-based, but we don't stay put. we team up with both ups & canada post to bring our eco-lovelies straight to your doorstep. oh, and po box? no problem, canada post has got that covered. wherever you are, we'll find you (in a totally non-creepy way, promise).

shipping rates

orders over $100? say hello to free provincial standard shipping. because we believe in spreading the love (and soap) a little further.

orders under $100? we're all about fairness here at local. you'll only pay what we pay, not a penny more. that's how we roll.

orders heading to the territories? same deal - you pay what we pay. we're all about keeping it real and transparent, just like our eco-friendly products.
contact us

have a question?

hey there! we're your friendly neighbourhood local team, and although we may be small, we're mighty when it comes to getting things done. between lathering up with our hand & body wash and answering your queries, we've got our hands full (literally). we do our best to reply to your texts, messages, emails, and calls faster than you can say 'eco-friendly'. so, reach out - we can't wait to hear from you!

- use the form here

- call or text 647.361.0399

- email us at together@letsbelocal.ca
let's be local, together.
get sudsy with self-love ❤️ our hand & body wash is where green living dances with lavish care. steeped in nourishing ingredients, it leaves your skin singing praises, feeling like silk, and radiating a heavenly aroma. crafted to be kind to mother earth and your skin, our hand & body wash is a luxury you can bask in, guilt-free. immerse yourself in this eco-friendly, pampering delight, and make waves in the name of sustainability!